Anderson Brulé Architects facilitated a three-step Master Planning process with Presentation High School, a college preparatory Catholic school for young women in the Silicon Valley. The project included the development of a new Vision and Strategic Operational Plan, Program, and Long-range Master Plan for the school's site, buildings and facilities.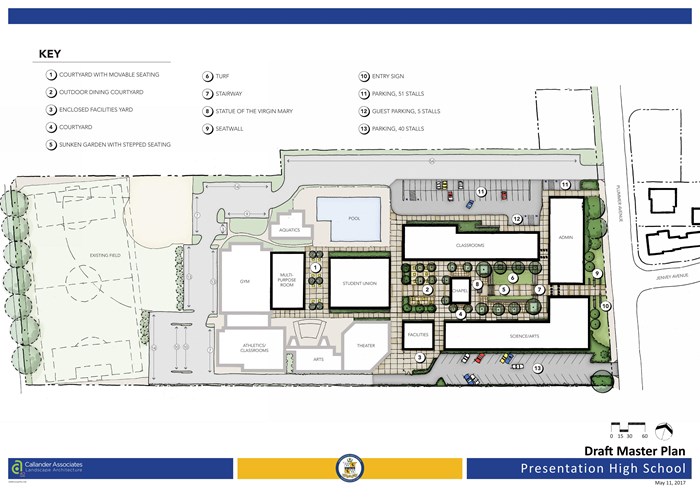 It was important that the process be collaborative, well-facilitated, and planned in a timely and efficient manner--all key ABA strengths. ABA identified specific planning activities, process participants, and a schedule that was essential to the successful planning effort.
ABA's core services included Discovery, Programming, and Master Planning. The Site Planning effort evaluated land use options in a series of workshops to engage staff and students. After several iterations of planning and design refinement in collaboration with Presentation Leadership, ABA developed the final recommended master Plan, which expressed the mission and vision of the school and incorporated the future program requirements in a phased master plan and budget model. The recommended Master Plan was adopted by the Board of Directors and Trustees.