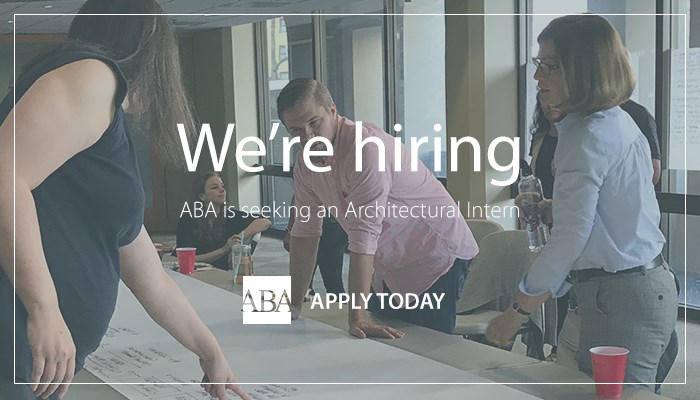 Anderson Brulé Architects is a thriving and successful architecture, planning and interior design firm, with over 30 years of experience. ABA was recently recognized with the prestigious AIASCV Firm Award. This award honors an organization that has consistently produced disntinguished architectural design for at least 20 years and has contributed to the advancement of the profession. We offer a full line of services in strategic planning, architecture, urban planning and interior design. Our staff includes architects, planners, interior designers and support personnel, who are trained in team building, project management techniques and quality service delivery. ABA is committed to assisting clients in improving their own culture, environment, operation, function and organization through the realization of their organizational needs in architectural spaces.
ABA's projects fall into four markets: educational, civic, medical to residential. The scope of services we offer ranges from pre-project planning through post-occupancy evaluations. For more information please visit our website.
ABA is currently seeking an Architectural Intern to join our firm for the Spring/Summer. Candidates should demonstrate a proactive ability to take initial direction and execute. A positive attitude is a must. We are a strong team and only look to add hard-working, motivated, and personable individuals to our great culture.
You will be exposed to the daily processes involved in running an architectural/design office which may include:
Client relations and business development
Research, feasibility studies and preparation of reports
Collaboration with consultants
Design presentation
Detailing and drafting
Construction Documentation
Construction Administration
You should possess:
Revit/AutoCAD skills
Proficiency in MS Office, including Word, Excel, Outlook and PowerPoint
Experience with Photoshop, Illustrator, SketchUp and InDesign
Basic knowledge about sustainability, integrated design and LEED guidelines
Excellent oral and written communication skills
Able to work in team environment
The ideal candidate must have integrity, be highly motivated, a strong design ability and an interest in being involved in all areas of an architectural practice. Candidate must currently be pursuing a BA/BS in Architecture from a 4/5 year program or a Masters of Architecture with an accredited university.
ABA is an equal opportunity employer M/F/D/V.
Please submit resume and cover letter to hr@aba-arch.com or submit directly through our website.