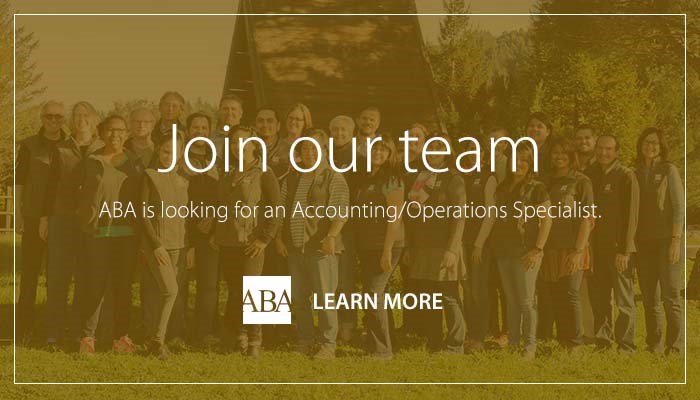 ABA is currently seeking an Accounting/Operations Specialist to join our firm. Candidates should demonstrate a proactive ability to take initial direction and execute. Experience working in the A/E/C field is critical. We are a strong team and are looking to add a positive, motivated, personable individuals with a "can do" attitude to our great culture.
Anderson Brulé Architects is a thriving and successful architecture, planning and interior design firm, with over 30 years of experience. We offer a full line of services in strategic planning, architecture, urban planning and interior design.
ABA was recently recognized with the prestigious AIASCV Firm Award for 2016. This award honors an organization that has consistently produced distinguished architectural design for at least 20 years and has contributed to the advancement of the profession.
ABA is committed to assisting clients in improving their own culture, environment, operation, function and organization through the realization of their organizational needs in architectural spaces while maintaining a high quality of service. Our projects fall into four markets: educational, civic, medical to custom residential. The scope of services we offer ranges from pre-project planning through post-occupancy evaluations.
You will be exposed to the daily processes involved in running an architectural/design office.
You should be able to:
Show experience in working with all accounting tasks such as Billing/AR/AP/PR/Bank & Account Reconciliation with some knowledge of General Ledger/Financial Statement preparation. Assist with Budget creation and reporting.
Assist Human Resource Manager with employee and benefit issues including scheduling and tracking progress of quarterly employee "check-ins" and reviews
Review Timesheets/Expenses and assist with Manager reports
Maintain Office Inventory
Assist with Company Filings/Certifications/Surveys
Assist in project billing operations
Back up Reception/Front desk responsibilities (light phones/traffic), setting up conference for client meetings – these responsibilities will be shared with others in the office.
The ideal candidate must have integrity, be highly motivated, and have a minimum of 3-5 years successful bookkeeping experience in a professional services organization – A/E/C fields required. Strong customer service and time management/organizational skills are required. This position reports directly to the Accounting/Human Resource Manager. Solid accounting, office and communication skills are a must. Proficiency in Deltek Ajera and Microsoft Office is required.
Our benefit package includes Medical, Dental, Vision, Flexible Spending, 401K, Commute Benefits, PTO.
ABA is an equal opportunity employer M/F/D/V.
Please submit resume, cover letter and salary requirements to hr@aba-arch.com or submit directly through our website.