At ABA, we're not just a team of talented architects; we're a community of pet lovers. Join us as we take a delightful peek into the lives of our ABA pets and their wonderful owners!
Krista Nelson's three amigos: Niko, Sansa and Arya
"It's December 2019. My downstairs neighbor, who works in a vet's office, brought two female kittens to visit. By the next day they were named Sansa and Arya (because of an orange dot on her forehead)." It didn't take long for Krista to discover that they were named appropriately. "Arya is only 7 pounds but that doesn't stop her from wrestling with Niko who is more than twice her size." "This picture shows off Sansa's orange dot between her ears. I learned that they are torbie's since they're a mix of tortoiseshell & tabby. You can also see Arya's half orange half black foot sticking out." "They are like fraternal twins!!! So alike but I see the difference."

Frédérik Sisa's Gentleman Ginger: Popcorn
He once barked up the wrong tree, only it was the right tree and it embarrassed the dog. His meow can be heard in the vacuum of space. He can fall upward on all four legs. He is … the Most Interesting Cat in the World. (His human, Frédérik Sisa, says: "My wife and I didn't choose Popcorn at the rescue – he chose us. We were sitting in the social cat room and observing another altogether too-feisty cat when along came this calm, handsome, curious, and friendly kitty with a Steve McQueen strut. He asked politely to come home with us, so of course we let him adopt us.")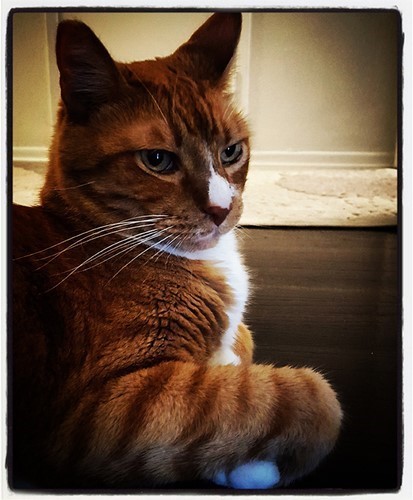 Anissa Miranda's Loyal Guardian: Meeka
"Meeka is my 4-year-old German shepherd. She traveled to me from Texas when she was 12 weeks old. She is a very affectionate and protective dog that never leaves my side. She enjoys long walks, chew toys, chew treats, chasing bugs, and obstacle training."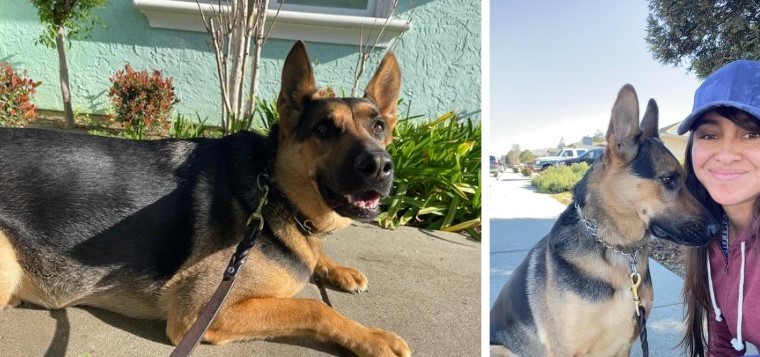 Ashly Vineyard's Playful Panther: Leo (aka Monster)
"He is about 4 years old. He is mostly Bangle. He was a rescue cat. He loves to cuddle (with me). He still plays with his tail. He is a terrible bug hunter."


Sara Schwartz's Canine Companion: Durbin
"He's more cat than dog. He prefers cat toys and hates long walks and being outside lol. We named him after a tv show character that we really like. You could say he loves being indoors and getting to work."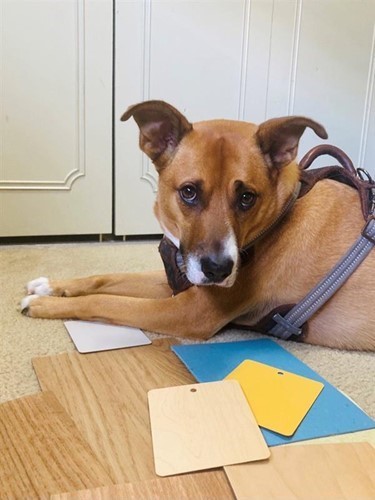 Lee Salin's Charming Canine: Nasah

"Nasah is named after a girl our family met in Liberia. She is an English Lab and is 9 yrs old. Nasah likes to go for walks so she can smell every plant and flower. She also loves to lay on soft things – a rug, her bed, the couch, others' beds…. She especially enjoys putting her head on your lap."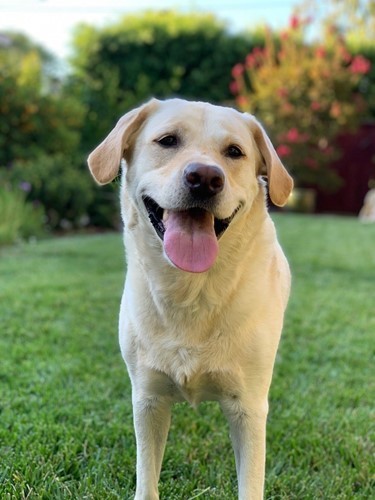 Catherine Jacobsen's Sweet Kitty Siblings: Pip and Rascal
"16 years ago, we rescued 2 gray kitties (female/short hair, male/long hair) that were once stray cats - Pip (she was teeny when we brought her home, so this was short for pipsqueak) and Rascal. I brought home Pip after she was fixed so she could recover and ended up keeping her, so we went and caught her brother to bring him home as well. He was super smart and extremely affectionate. He has always been a character and into everything. He would sit on command and paw at the brass mail slot at the front door to let us know when he wanted out, so we've never needed an indoor litter box. In a way, he's always been more of a dog than a cat and loved to wrestle. So many stories to share about him! Rascal passed away recently and will be sorely be missed."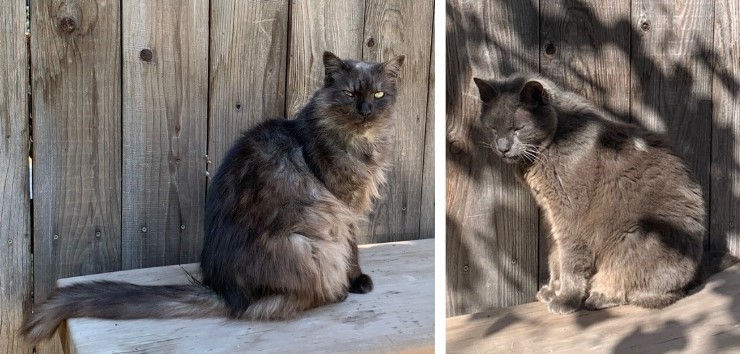 Kelly McKenna's Playful Pup: Leo
"Leo enjoys the finer things in life, chasing squirls, playing with toys, and eating as many treats as he can get his paws on. He was rescued two years ago and has not stopped surprising me since."

JuanCarlos Fematt's Gentle English Bulldog: Fiona
"Fiona is our 8-year-old, 65lbs English Bulldog. She is a gentle pup, that enjoys chasing around basketballs in our backyard as well as long naps throughout the day. Her favorite treat is a pup patty from In-N-Out. She is an amazing big sister to her two human little brothers and keeps them within sight when they are playing outside. We love her very much and appreciate all she does for our family."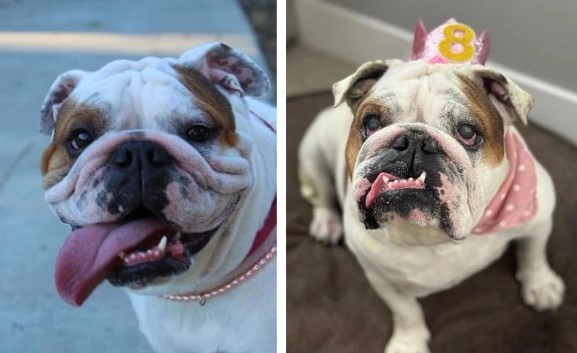 Daniel Ho's Dashing Dachshund: Jesse
"Jesse is our 12-year-old dachshund and has been terrorizing squirrels and birds since his adoption in 2011! Jesse raced in the UC Davis Picnic Day Doxie Derby in 2013 and 2014 but sadly never found his way to the finish line either time, putting an end to his athletic career. Jesse now spends most of his day sunbathing, barking at the air, and begging for belly rubs."

Silvana Sweet's Dynamic Due: Bolo and Cici
"All they want are treats and kisses. Bolo is almost 4 years old, we got him in 2019 New Years Eve, 2019. He was around 10 weeks old. CICI is going to be 1 year in October, we got her at 12 weeks old. They love when the kids go outside to play with them. Their favorite treat is a rotisserie chicken, one a piece, of course hehehe. Cici, girl, she love cherries. Bolo is scared of his shadow lol"