ABA is pleased to share the 2020 Q1 promotions of our staff and future leaders:

Amy Crawford, NCIDQ, LEED-AP ID+C - Project Interior Designer
Lydia Peros, Associate AIA - Senior Job Captain
Anissa Miranda, LEED Green Associate - Job Captain
Erica Snyder, Associate AIA - Architectural Designer
Tori Dang, LEED Green Associate - Interior Designer
Amy Crawford, NCIDQ, LEED-AP ID+C - Project Interior Designer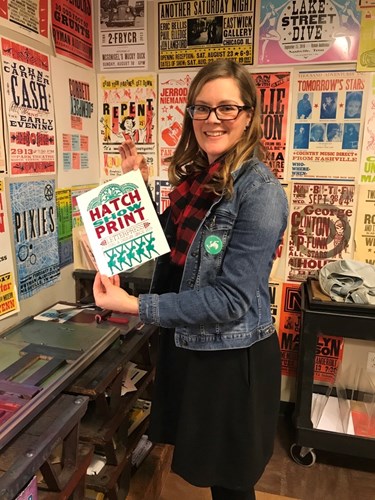 The last three years for Amy have focused on professional growth. She is leading several of ABA's library efforts, working with clients and Maximizing Learning Spaces Grants; attending the last two CLA conferences -- PLA this past February -- and developing a deeper knowledge of libraries. Amy saw significant designs come to fruition, including a complex 'honeycomb' feature wall at the February 2020 opening of the El Gabilan Library in Salinas.
For that project, Amy worked with an accomplished project team: El Gabilan Library staff, partners and consultants, and key ABA leadership.
"It's an incredible thing to see a design come to life in such a fabulous way. Being at the library on opening day and getting to see the community of Salinas experience the building for the first time was something I will never forget!" Amy said.
In her new role, Amy wants to continue to strive and further ABA's design excellence on projects, from the smallest details to the big impactful statements. The inclusion of sustainable design principles is a significant part of Amy's beliefs in design excellence and she has a particular interest in biophilic design. She hopes to incorporate more, and larger scale, biophilia features in future library designs and Amy will study the impact of biophilic design on libraries.
Lydia Peros, Associate AIA – Senior Job Captain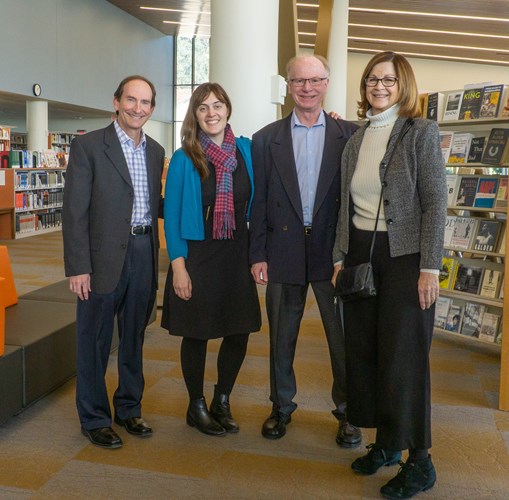 After finishing the complex Santa Clara University Heafey-Bergin renovation project, Lydia joined the construction administration team for ABA's Ohlone College Academic Core project. For Lydia, a significant accomplishment was the opportunity to finish the CA for the 190,000 sf project. "It was a large source of growth and strengthening for me as a job captain and I truly found it exciting to be a part of and working with all teams involved," Lydia said.
As a Senior Job Captain, Lydia will teach and mentor others, learn from their strengths, and to continue to advance her technical skills.
"ABA has allowed me a wonderful opportunity to teach others, to challenge me to think outside my immediate goals, and to encourage me to continue to give back what I have received, which is strong support and a solid knowledge base." Lydia leads the Emerging Professionals Committee for the American Institute of Architects Santa Clara Valley chapter.
Anissa Miranda, LEED Green Associate - Job Captain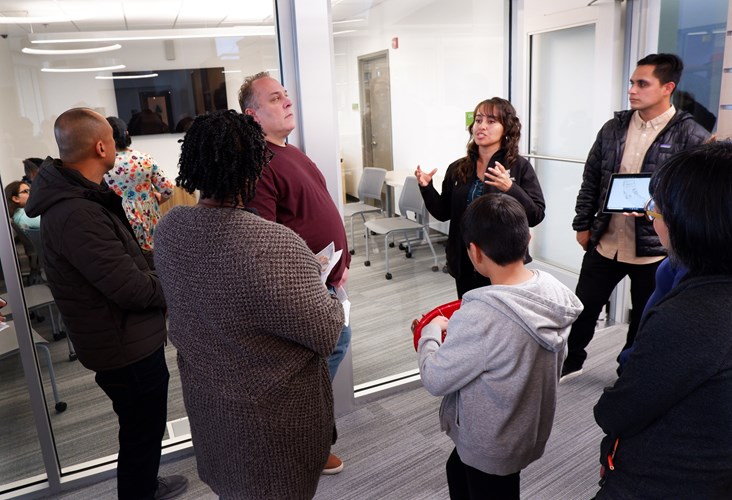 In her tenure at ABA, Anissa had the opportunity to work on her first library project -- El Gabilan Library -- from start to finish. Anissa was integral to the success of the library and was, ultimately, involved in each aspect of the project from programming and community outreach, through construction administration and hosting tours at the library's grand opening.
Through project opportunities and mentorship provided by ABA's senior staff, Anissa has built her confidence and credentials interacting with clients and consultants. "El Gablian Library has helped me develop my confidence in building and maintaining client and network relationships," Anissa said.
As a Job Captain, Anissa looks to mentor ABA's junior designers to help further their careers and resolve questions they may have regarding consultant and contractor coordination.
Erica Snyder, Associate AIA - Architectural Designer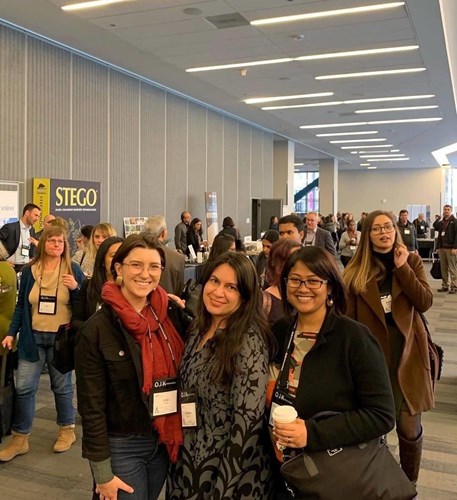 Since joining ABA in 2018 fresh from Cal Poly SLO, Erica has taken her assignments in stride, working primarily in ABA's Educational market. A 2019 highlight was her project team's DSA approval of the El Camino Community College Behavioral and Social Sciences Building project. Additionally, Erica has completed three of the six AXP experience sections toward professional licensure.
"ABA has created an environment that allows me to grow every day. Over the last year, I have been exposed to so many different experiences that have helped me build confidence in my skills and my understanding of the profession," Erica said. "From encouraging my participation in the interior design team to supporting my involvement in the Women in Architecture, ABA has continuously supported my personal and professional goals."
With her promotion to Architectural Designer, Erica looks forward to continuing her work in the Education market and exploring new project opportunities.
Tori Dang, LEED Green Associate – Interior Designer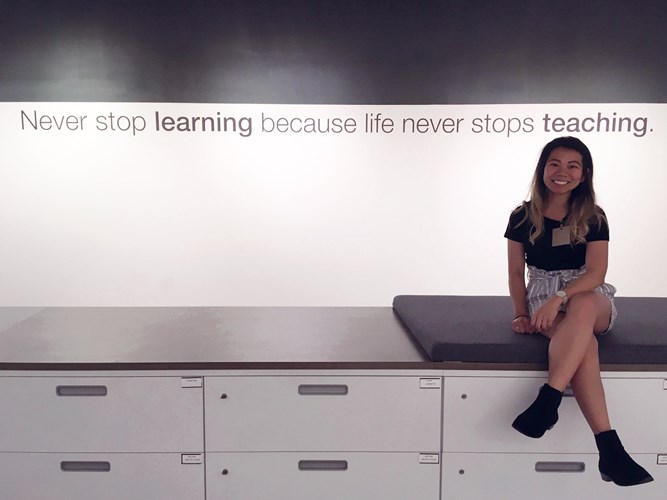 Tori moved to California in 2018 after graduating from Louisiana State University and joined ABA's Interior Design team. In less than two years, she has gained experience in the education and health and wellness markets, where she has contributed to projects for Stanford Healthcare and UCSF.
"It's incredible how fast time passes," she said. "I believe I've grown so much as a person and designer working at ABA. I've learned that I can contribute much more than I originally thought possible. I love the fact that I can continue developing my knowledge and skills at a firm like ABA."
As she moves through the NCIDQ process for her interior design certification, Tori joined SVCC IIDA's Executive Board as Co-Chair for Professional Development. She looks at this opportunity to not only grow professionally, but to also expand her network and skills.
Now as Interior Designer, Tori plans to prove herself even more, "I know what I am capable of and the things I can do. I have many ideas and lots of creativity to share through my projects, teams, and ABA. I want to focus on being the best designer I can be."