Let's call it a WABAC Wednesday...
...as we highlight a signature project from our portfolio: The Redwood City Public Library, which has thrived since its opening with a variety of programs, events, and activities to delight and educate patrons. A benchmark for libraries in the San Francisco Bay area, its Environmental Interpretive Center offers visitors of all ages the opportunity to learn about San Francisco Bay's ecosystem, transforming book learning into observation and interaction.
The interpretive center is a prime example of libraries being more than just a place for books: they are places where people can share experiences that foster a sense of community while expanding their understanding of the world.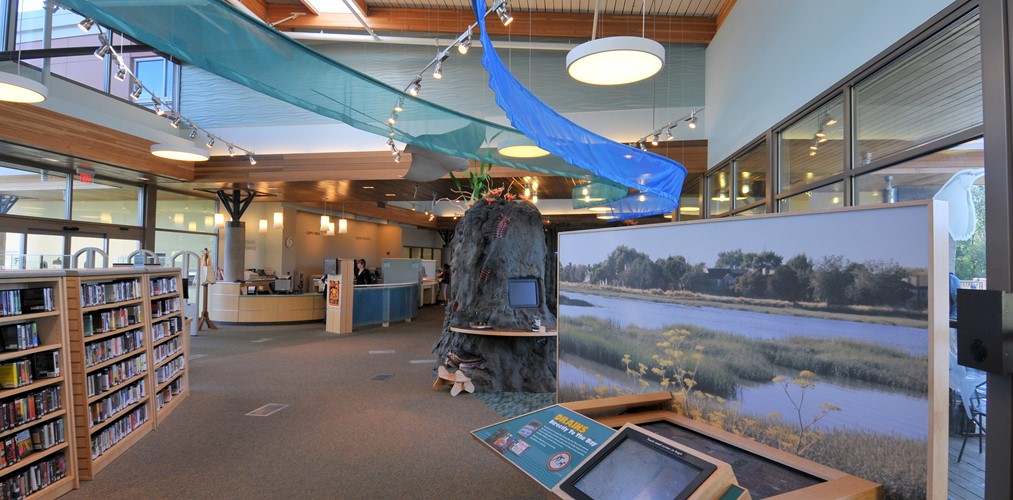 Learn more about The Redwood City Public Library